Event Description
CTA's New Educator Weekend (NEW) is a conference for new CTA members. This NEW conference is for educators in their first three years in the profession. The conference has everything that educators need to be successful in their first years of teaching, including sessions about classroom management, creating engaging classrooms, lesson plans and ideas, connecting with your union, student loan forgiveness information, member benefits, project grants and more.
Your experience at the New Educator Weekend is equal parts educational and transformational. You'll learn new skills and find solutions to real-life challenges. You'll leave the conference feeling inspired, motivated and with a knowledge of what you need to do to be even more successful on Monday morning in your classroom.
Download this letter, Reasons to Attend NEW and share it with your Principal to prove the value of attending the New Educator Weekend.
Want to send a group of teachers to NEW? Download this letter and send it to your Principal or District Superintendent. Many districts are open to sending educators to meaningful and inspiring training conferences.
If you have any questions, please email the conference staff at NEW@cta.org.
Program
FRIDAY, NOVEMBER 3
Welcome Reception & Dinner
SATURDAY, NOVEMBER 4
Opening General Session with CTA President David B. Goldberg
SUNDAY, NOVEMBER 5
Discussion Groups & Elective Sessions
Brunch & Closing General Session with Keynote Presentation from Dr. Cherina Betters
Member Benefits Pre-Conference
Stronger Together – Your Essential Guide to CTA/NEA Member Benefits
Friday, November 3, 2023
10:00 AM – 4:00 PM
Come early on Friday for a special pre-conference at New Educator Weekend (North).
From your local association to the CTA and NEA, our union grows stronger as we unite. With a membership of 310,000 across the state and 3 million nationally, the CTA and NEA offer a diverse range of valuable union-endorsed benefits that come with your membership.
Explore the highlights of our most sought-after Member Benefits programs, encompassing discounts on shopping and travel, optional insurance packages, aid for relieving student debt, retirement plans, financial services, coverage for Educators Employment Liability (EEL), assistance from the Disaster Relief Fund, and more! These exclusive CTA and NEA Member Benefits are tailor-made for educators. As members become familiar with these programs, they discover newfound enthusiasm in uncovering additional ways through which their membership can serve as a solution to various personal and financial requirements.
Stronger Together – Your Essential Guide to CTA/NEA Member Benefits
From your local association to the CTA and NEA, our union becomes stronger through our collective unity. With a mission dedicated to safeguarding and enhancing the well-being of our members, supported by a statewide membership of 300,000 and a national membership of 3 million, CTA and NEA offer a diverse range of valuable voluntary and automatic benefits as part of your membership.You will be introduced to the most popular programs under Member Benefits, encompassing discounts on shopping and travel, optional insurance coverage, assistance for relieving student debt, retirement savings, financial services, Educators Employment Liability (EEL) protection, the Disaster Relief Fund, and more. CTA and NEA have crafted these Member Benefits exclusively for educators, and as members become acquainted with these offerings, they will be delighted to uncover additional avenues through which their membership can address a variety of personal and financial needs.
CTA Stronger Together: Building Wealth for a Successful Retirement
CTA wants you to have a long and happy retirement. CalSTRS/CalPERS generally covers only about half of your income at retirement, so it's essential to consider a supplementary retirement savings plan as early as possible to make up the difference. There are a lot of plans offered to educators, but many have high fees or surrender charges. In this session, we discuss the basics of saving for retirement using easy-to-understand terms, review how to avoid suboptimal plans, and help you get started toward a financially secure retirement.
We are providing release time for the pre-conference, which means CTA Member Benefits will reimburse your employer for your substitute on Friday, November 3rd, 2023 to assist with your availability to attend. Be sure to request release time and provide the necessary information when registering.
The Friday Pre-Conference is FREE to attend, and space is limited so don't wait. Register today!
Venue
Santa Clara Marriott
2700 Mission College Boulevard
Santa Clara, CA 95054
Group Rate: $149/night
Booking Deadline: November 2, 2023 (or until hotel block sells out)
Parking: $5/day Self Parking
The link to book your reservation will be provided during conference registration.
Traveling to the Conference
Please consider using public transportation to travel to the conference. Please visit https://www.vta.org/ for maps, schedules, fares and more information.
Fees
CTA Members – $49
SCTA Members – $10
Invited Exhibitor – $560 / booth
Featured Presenters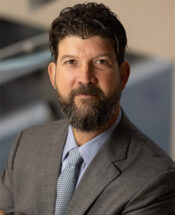 David B. Goldberg
CTA President
An educator since 1997, he has spent most of his career as a bilingual teacher at Murchison Elementary in Los Angeles Unified School District (LAUSD).
Learn More
Dr. Cherina Betters
Chief of Equity and Access
A lifelong learner, she has been in the field of K-12 education for 20 years in the capacity of teacher and administrator serving the students, families and communities of San Bernardino and Riverside Counties in Southern California.
Learn More
Health & Safety Policies
The health and safety of attendees, exhibitors and staff are our highest priority. In partnership with hotels, CTA will adhere to all official government and local authority guidance, as well as any venue or location-specific regulations.
All attendees, staff, presenters, exhibitors, and invited guests are strongly encouraged to wear a mask on-site in conference-designated programming areas. Proof of vaccination or a negative COVID-19 test is not required to attend the event.
Click here to see CTA's health and safety policies for in-person events.
Documents
Session documents will be available in the conference app and attendee hub closer to the start of the conference. You must be logged in to view session documents. Provided documents can be found at the bottom of each session page within the conference app and attendee hub.
Credits
Professional Growth Hours: Professional Growth credit will be available at no cost for CTA members. Confirmation of professional growth hours will be emailed shortly after the conference.
University Credit: The CTA 2023-2024 University Credit Program is a benefit to members attending CTA Conferences during the 2023-2024 school year. CTA Members, through attending in-person or watching CTA Virtual Pass sessions, will be given the opportunity to accumulate the professional growth hours needed to qualify for university credit units with CSU, Chico. As a benefit to members, CTA will cover the $75/unit cost for up to SIX of the (9) university credit units available. The professional growth hours can be accumulated by attending conferences live and/or by watching recordings. By attending this conference in person, members will earn 15 hours of professional growth.