Support AB 1752: Pay Parity for Part-Time Faculty at Community Colleges
Use this form to support AB 1752 (Santiago), which would ensure part-time faculty are being compensated for work they are required to do in and out of the classroom across California Community Colleges (CCC).
While many campuses still report that part-time faculty comprise nearly  60% of the workforce, the Chancellor's office reports that part-time faculty comprise 40% of the workforce statewide. Clearly, CCC administrators are exploiting part-time faculty on their campuses as a cost-savings measure. This is NOT acceptable.
This exploitation is unacceptable and must be addressed now! The lack of pay parity harms our part-time faculty and our institutions, and it has a particularly negative impact on our students.

AB 1752 will require CCC districts to pay part-time faculty at least at the same ratio to the full-time faculty for comparable duties.
AB 1752 will stop the exploitation of part-time faculty in California Community Colleges.
Contact Your Member in the Assembly Higher Education Committee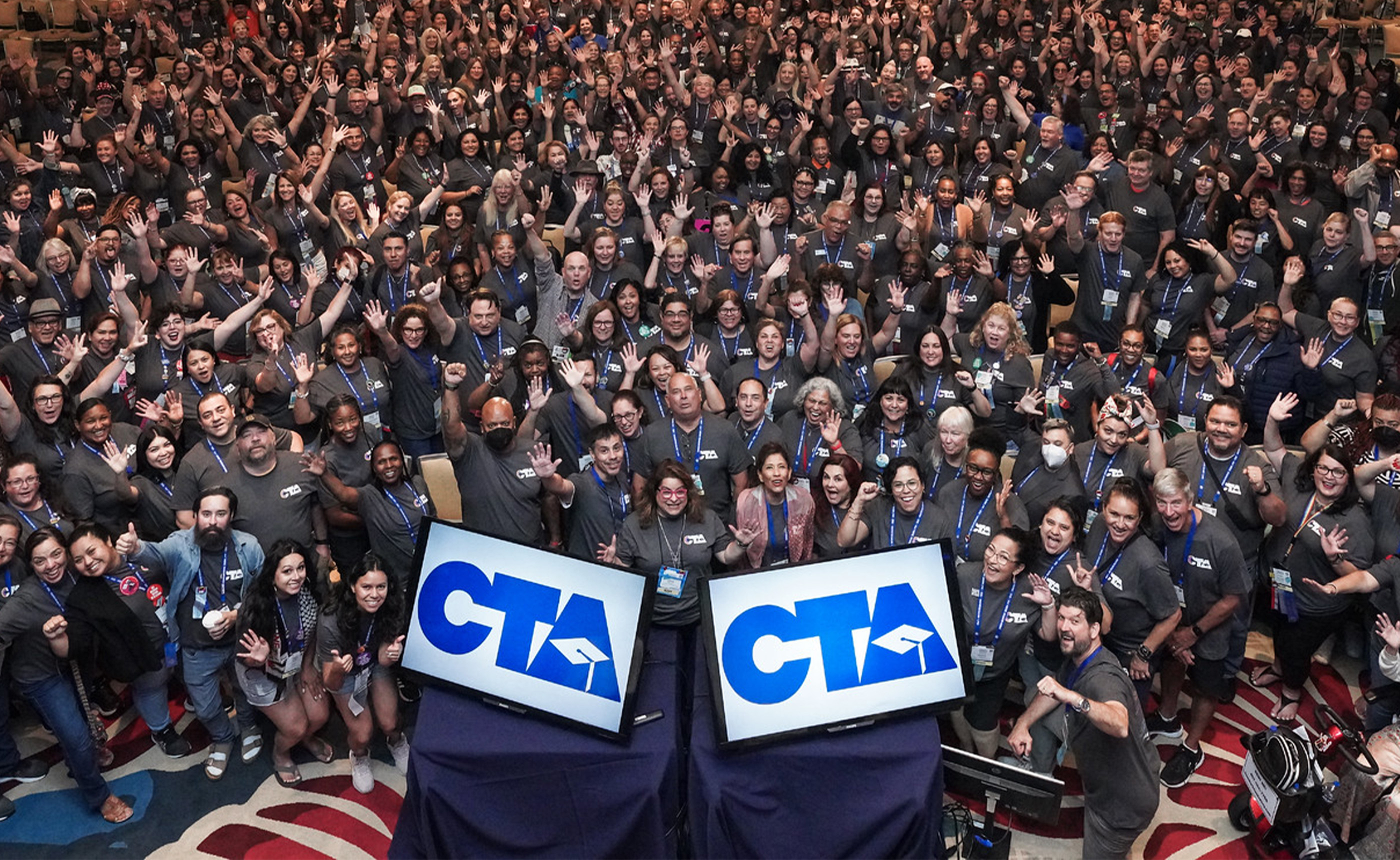 Take Action
When educators and allies raise our voices together, anything is possible. This is how we win the public education every student deserves.
Rise Up for LGBTQ+ Youth in Schools
Oppose Draconian Funding Cuts in Education Funding!
Sign the Pledge to Support LGBTQI Students And Educators
Cosponsor and Support Full Funding of IDEA & Title I