Sign the Letter
On May 12, 2023, Governor Gavin Newsom issued his revised state budget proposal, which shows his ongoing commitment to California's public schools and community colleges.
The Legislature now must negotiate and pass the budget by the state constitutional deadline of June 15th. We must urge the Legislature for their continued support to ensure our students – preschool through community college – have the resources they need to succeed regardless of their race, zip codes or backgrounds.
The Legislature needs to hear from you. Use the form to tell them to ensure the finalized state budget maintains California's commitment to educators and students.
Here's a breakdown of what this budget means:
Cost of Living Adjustment for the LCFF, SCFF and Categoricals
The May Revision proposes to fully fund the 8.22 percent cost-of-living adjustment (COLA) for our preschool, TK-12 programs, and community colleges. It is especially important to provide the COLA for the Local Control Funding Formula (LCFF), the community college Student Centered Funding Formula (SCFF), and categorical programs, such as special education and Adult Education.
As California is experiencing a critical educator shortage, fully funding the COLA will allow schools to better recruit and retain qualified educators to ensure our students succeed. It also means giving educators the respect they are due, which includes a salary that allows them to live in the communities they teach and sustain long-lasting careers in the profession.
Community Schools and TK
The May revision proposal continues the commitment to fund community schools and pay for the additional students, known as "rebenching Prop. 98, that will be age eligible for Transitional Kindergarten.
A community school is both a place and a set of partnerships between the school and other community resources with an integrated focus on academics, health, social services, leadership, and community engagement. Its integrated focus leads to improved student learning, stronger families, and healthier communities.
Transitional Kindergarten will be fully implemented by the 2025-26 school year. With this important investment in our youngest learners, students will be eligible for 14 years of quality public education.
Early Literacy Screening in Grade K-2
The Governor's May Revision includes a proposal and funding to address early literacy screening with a realistic implementation timeline, professional development for educators, and thoughtful policy that benefits students. The Governor listened to educators' concerns. Early literacy screening tools will be reviewed and approved at the state level for school districts to choose from.
The screening process will take into consideration the many languages spoken in California schools and that the screening process won't overidentify English learners as "at-risk" for Dyslexia.
Equity Multiplier
The Governor's January budget and the May Revision includes $300 million in ongoing Prop 98 to establish an equity multiplier as an add-on to the LCFF.
Equity Multiplier Background: The Local Control Funding Formula was designed to provide more resources to our neediest students and schools. The Equity Multiplier will be additional funding allocated to local educational agencies (LEAs) based on school-site eligibility and will be targeted to the highest-need schools in the state.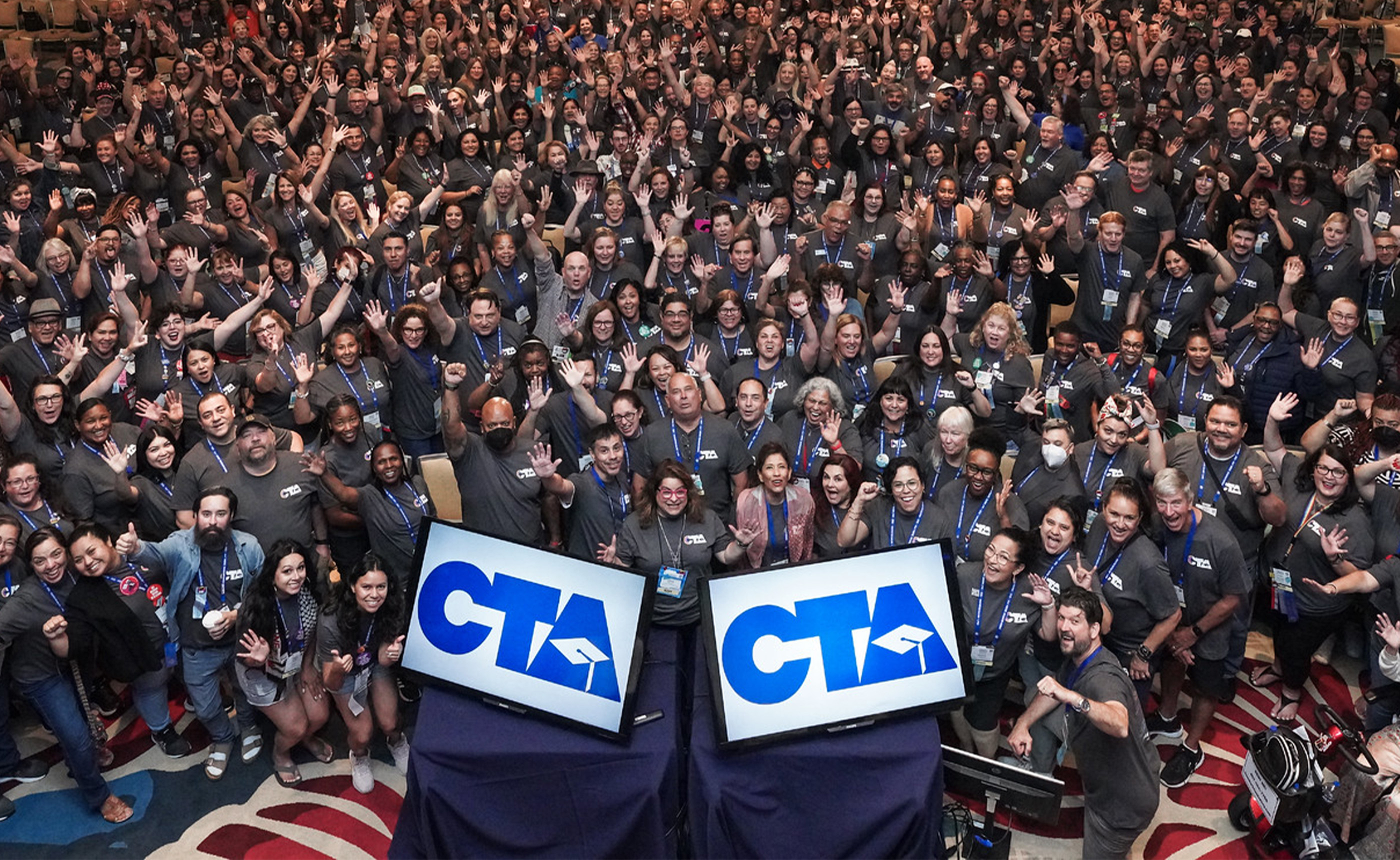 Take Action
When educators and allies raise our voices together, anything is possible. This is how we win the public education every student deserves.
Rise Up for LGBTQ+ Youth in Schools
Oppose Draconian Funding Cuts in Education Funding!
Sign the Pledge to Support LGBTQI Students And Educators
Cosponsor and Support Full Funding of IDEA & Title I