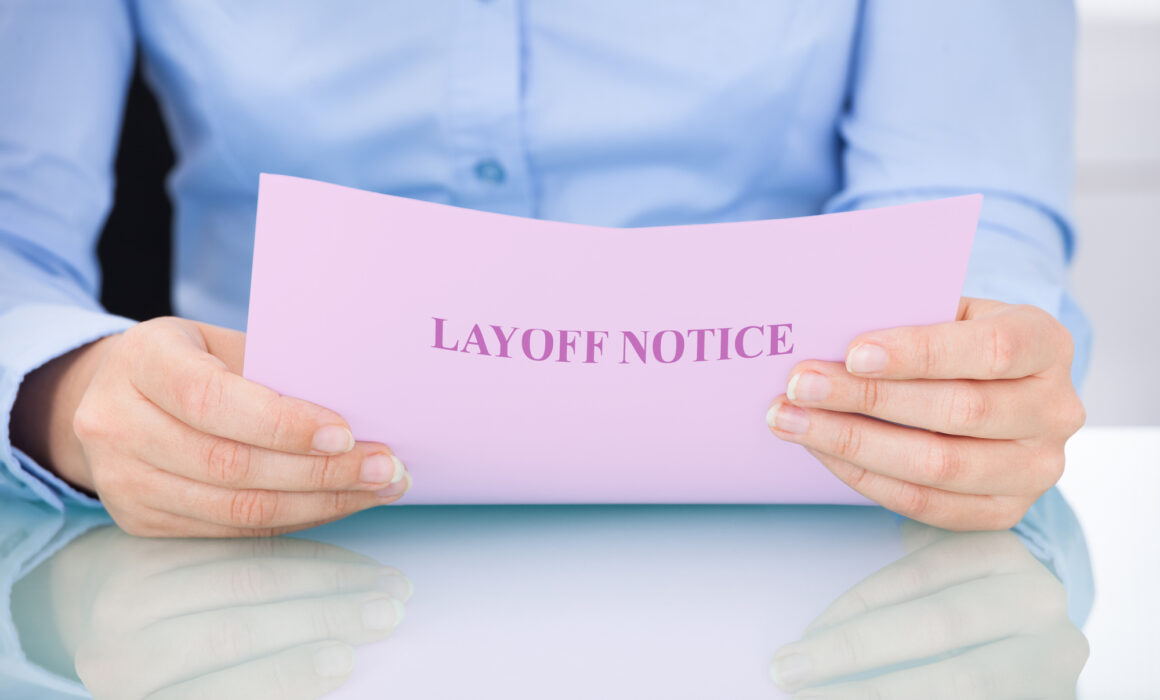 School layoffs are a difficult and, unfortunately, all-too common
feature of the spring semester. Although nobody likes thinking about reductions in force (RIFs), it's important to know the basics in order to protect your rights. Below is a summary of the rules of school layoffs and the steps that you can take to prepare and protect yourself. This summary is focused on certificated employees in K-12 (non-charter) schools and community colleges, but much of it applies similarly to classified employees.
The Basics of School Layoffs
If a school district faces budgetary shortfalls or declining enrollment, or if it decides to cut services, it may lay off part of its staff. But when conducting the layoff, the district must follow certain strict rules.
First, layoff notices have to go out by March 15. If March 15 passes and your employer has not yet sent out a layoff notice addressed to you, that means that you cannot be laid off this year.
Second, districts must follow certain rules in deciding whom to lay off. In most cases, the order of layoff must be based on credentials and qualifications; seniority dates; probationary vs. permanent status; and experience. In some circumstances, the district may also consider specialized training and education.
In general, this means that once a district decides to reduce a service area, it must — with a few exceptions — first lay off the most junior probationary employees who work in that service area. So, for example, if your district decides to reduce multiple subject classes, it will lay off the most junior probationary teachers who teach in multiple subject classrooms.
The district will hold a hearing before a judge, who will evaluate whether the district followed the rules in deciding whom to lay off. If the district laid off a teacher out of order — for example, by laying off a senior English teacher while retaining junior English teachers — and no exception applies, the judge will decide that the senior teacher cannot be laid off. Importantly, since the hearing takes place after March 15, it is too late for the district to correct its error by laying off the junior teachers. By attending the hearing and asserting their rights, the senior teacher will thus be able to save their own job, without endangering their junior colleagues. Many RIFs settle without the need for a hearing. If this is an option, your local union and advocate will discuss settlement with the affected teachers. In either event, throughout this process, it's important for you to be proactive. That means keeping track of layoff-related notices, turning in your paperwork on time, and staying in communication with your local union. Below is a timeline of the notices and paperwork that you should anticipate and the steps that you can take to protect yourself.
Steps to Take to Protect Yourself
As soon as possible: As soon as you can — and definitely before March 15 — review your personnel file. Because layoff order is based on seniority dates and credentials, you should make sure that the district has this information correct. If you are working toward further credentials, try to complete them and, if possible, get them on file before March 15.
If you receive a layoff notice: If your district is conducting layoffs this spring, it must send out layoff notices by March 15. If you receive a notice, you must turn in your Request for Hearing form within seven days.
When you receive the statement of reduction in force: After you turn in your Request for Hearing, the district will send you a document called the Statement of Reduction in Force. Once you receive this document, you must turn in your Notice of Participation form within five days.
When you receive the notice of hearing: The district will then set a layoff hearing and send you a notice of hearing. At the hearing, you will have a chance to find out whether the district followed the rules when it laid you off. If the district got something wrong — for example, if it used the wrong seniority date for you, or if it did not credit you with all of your credentials — the hearing is your opportunity to challenge the layoff. It is common for districts to make mistakes. Every year, teachers who attend their layoff hearings catch their employer making mistakes and are able to save their jobs.
Finally, you should work closely with your local union. Your union will provide an advocate who will assist members through the hearing, provide information, and guide you through this difficult time.
Jean Shin is a CTA Staff Attorney.