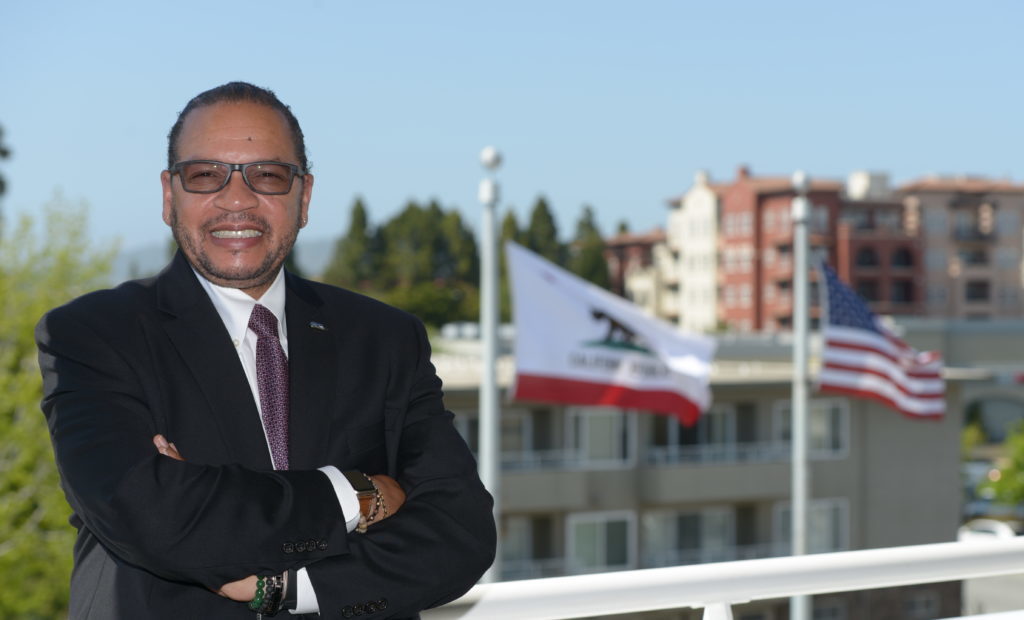 "I'm excited about our opportunity to continue undoing the effects of chronic underfunding, so our students and families have the resources they need to thrive."
2019 most definitely was the Year of the Educator — and I've got a good feeling 2020 will be too! It seems like 2019 was one solidarity-fueled victory after another — at bargaining tables, on picket lines, in our classrooms, and in the halls of the State Capitol, where CTA's advocacy made history for our students. And how do we celebrate? By harnessing this #RedForEd momentum to secure billions in funding for education and community services and passing the Schools and Communities First (SCF) initiative in the November 2020 election.
SCF closes corporate property tax loopholes to reclaim $12 billion annually for our schools, community colleges and public services. For more than four decades, corporations have avoided paying their fair share, causing California's school funding to fall behind. SCF will only change property taxes for commercial and industrial properties, exempting and protecting all residential and agricultural property owners. SCF would affect only those superwealthy corporations exploiting the current system.
This inequity as a result of corporate greed has had a catastrophic impact on our schools and communities, felt disproportionately in communities of color. While wealthier school districts can often offset funding cuts with private donations and parcel taxes, the vast majority of schools (especially in our black and brown communities) are unable to prevent significant impacts to students, creating a public education system where the quality of your school often depends on where you live.
Calling out inequity like this is a big part of how I first got involved in CTA. When I started teaching in Elk Grove, there was a street that divided the city's haves and have-nots, with vastly different life experiences for the people on either side. After pointing out this disparity in a Sacramento Bee article, I was invited to a meeting with the associate superintendent, who wanted to hear more. I explained the differences between schools in the north and the south that seemed obvious to me but not to him. It was an eye-opening experience for both of us.
This lit a fire inside me to ensure that all students have the same opportunities and resources, regardless of their ZIP code. This is why I'm so excited about SCF and our opportunity to continue undoing the effects of chronic underfunding, so our students and families have the resources they need to thrive.
We're currently gathering the signatures needed to qualify this important initiative for the ballot. If you haven't yet signed a petition, please do! And visit schoolsandcommunitiesfirst.org for information to share with your friends, family and neighbors.
It's going to take all of us working together to win this fight. We know that corporations are going to spend millions to keep this scam. But they don't have what we have — educator power! Let's work together to pass SCF and usher in a new era for California public education. Our students are counting on us.
E. Toby Boyd
CTA PRESIDENT
@etobyboyd