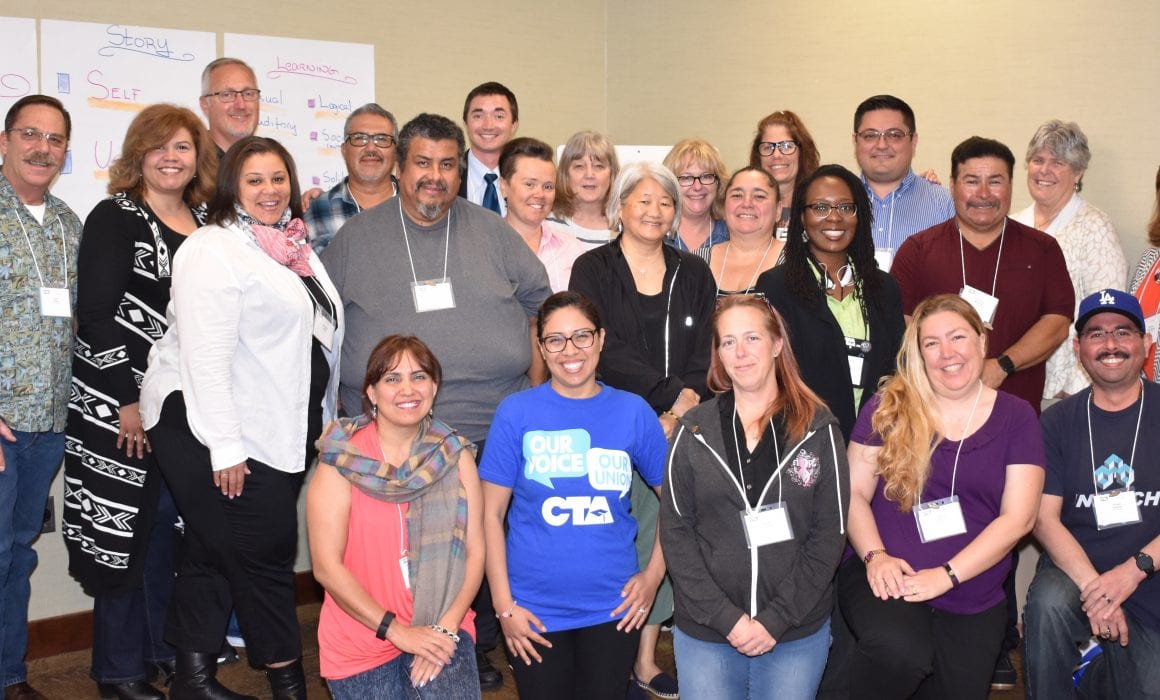 Nominations Open: 2022 CTA ESP of the Year
Every year, CTA recognizes an education support professional whose activities reflect the contributions of ESPs to public education as the Paula J. Monroe CTA ESP of the Year. The honoree is acknowledged at the March State Council meeting and is California's nominee for NEA ESP of the Year.
Nominations are now open for the 2022 ESP of the Year. Any CTA member may nominate an ESP member. The deadline is Dec. 17, 2021. Get more information and download the nomination form at cta.org/espoftheyear.
Click here to learn about 2021 CTA ESP of the Year Maggie Peacock-Butler.
---
ESP Leadership Academy
Strengthening our schools means strengthening the voice of everyone who works within the school system. CTA provides an annual training exclusively for education support professional members interested in becoming effective leaders in their local chapters. Your participation will better prepare you to help your local organization deal with known issues today and the unknown tomorrow.
Application deadline: Nov. 19. For more information, contact George Young at gyoung@cta.org.
Session 1: Burlingame, Jan. 28–30, 2022
Session 2: Los Angeles, March 25–27, 2022
---
Save the Date: National ESP Day on Nov. 17
NEA recognizes National ESP Day on Nov. 17, during American Education Week. (CTA's annual ESP Day is May 17, 2022, during ESP Week, May 15–21.) Watch for an NEA/CTA special event in November, and thank our ESPs — every day — for their enduring contributions to our students and schools.
Click here to learn more about National ESP Day.
---
For current information about events of interest to CTA's ESP members, visit cta.org/esp.